Havana, Cuba, May 18.- Army General Raul Castro, President of the Cuban councils of State and Ministers, held on Friday a meeting with Valentina Matvienko, President of the Council of the Federation of Russia's Federal Assembly, who is on a visit to the Caribbean island.
Havana, Cuba, May 18.- In an effort to further reduce the country's vulnerabilities in the event of hurricanes and other natural phenomena, Cubans began the civil defense exercise known as Meteoro 2013, which runs Saturday and Sunday, just few days before the beginning of the hurricane season in the Caribbean area.
---
Beijing, May 18.- Cuban runner Yadisleidis Pedroso got a bronze medal in the 400 meters hurdles in the second day of the Diamond League, that takes place in the Chinese city of Shanghai.
---
Camagüey, May 18 .– Through several actions and initiatives, participants in the Science and Technology Forum in Camagüey province along with members of the Association of Agricultural and Forest Technicians (ACTAF) are giving an enormous support to urban and suburban agriculture.
---
Havana, Cuba, May 18.- The Meteoro 2013 civil defense exercise, underway islandwide Saturday and Sunday, is focusing on actions to lower vulnerabilities that may affect the epidemiological situation in eastern Las Tunas province.
Havana, Cuba, May 18.- Regional meteorologists forecast a very active hurricane season in the Caribbean area and the Atlantic Ocean this year, with medium standards according to the usual season in the part of the world.
---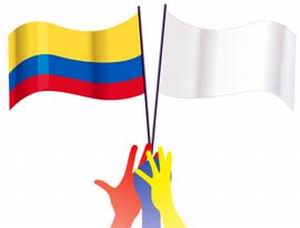 Havana, May 18.- The Revolutionary Armed Forces of Colombia-People''s Army (FARC-EP) said today that the peace process should continue, regardless of whether President Juan Manuel Santos emerges victorious or not in the coming elections.
Havana, May 18.- The Bolivarian Alliance for the Peoples of Our America-People's Trade Treaty (ALBA-TCP) agreed in Cuba to strengthen the network of universities in countries of that integration mechanism.
---

Camagüey | Cubitas | Florida | Guaimaro | La voz del Bayatabo | Nuevitas | Santa Cruz | Vertientes
David Blanco, Diana Fuente and Buena Fe perform La Bayamesa, an anthological theme of the Cuban music.
.
Havana, Cuba, May 17.- China's Acrobatic Company will perform in this capital on May 30 and 31, in a program entitled La noche de Beijing (The evening of Beijing).
Havana, May 18.- Havana-based center Prodanza will host the International Practical Course of the Cuban Ballet School (ECB), Cubaballet, on July 8-Aug.4, expected to be attended by ballet dancers and professors from different countries.
---
By Yamylé Fernández Rodríguez/ Radio Cadena Agramonte

The observance on May 15 of the International Day of Families calls us to reflect about the case of the Cuban Five –antiterrorists unjustly condemned to disproportionate sentences by US courts; an issue which goes beyond the US hostile policy against the island nation and violates fundamental rights present in the Bill of Rights of the northern nation, and in the Universal Declaration of Human Rights.
---