Havana, Cuba, May 20.- Angola's Adult Education Department described as very satisfactory the implementation in that African nation of the Cuban literacy methodology known as "Yes, I can," which is being applied in nine Angolan provinces.
Havana, Cuba, May 20.- Ricardo Cabrisas, vice-president of the Cuban Council of Ministers continued to meet his eight-day official agenda in Angola, which includes meetings with Angolan foreign minister Georges Rebelo and other government officials.
---
Singapore, May 20.- Colombian forward Radamel Falcao, of the Atlético de Madrid, will have the club's full support, whatever his decision at the end of the season, said Miguel Angel Gil, Atlético CEO.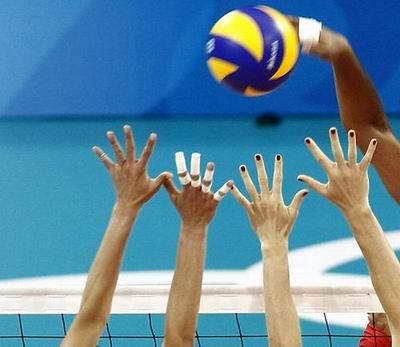 Havana, Cuba, May 20.- Cuban women's team ended without a single victory in the first phase of the Beilun International Volleyball Tournament, in the eastern province of Zhejiang, China, after losing in four sets today against the host team.
---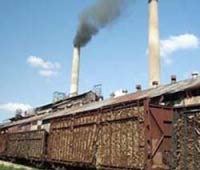 Camagüey, May 20 .– The efforts made by those who work at the Vladimir I. Lenin Workshops in Camagüey province to mend the machinery which is involved in he current cane-cutting season was defined as "very effective".
---
Santiago de Cuba, 20 May.- The 4th Ministerial Meeting on the Caribbean Biological Corridor (CBC) will be held May 21st-May 23rd in this city of eastern Cuba, said authorities from that regional initiative.
Havana, Cuba, May 18.- The Meteoro 2013 civil defense exercise, underway islandwide Saturday and Sunday, is focusing on actions to lower vulnerabilities that may affect the epidemiological situation in eastern Las Tunas province.
---
Beijing, May 20.- Mexico's Minister of Foreign Affairs, Jose Antonio Meade, concluded his two-day visit to China today, with the hope that his requests for more cooperation, trade and investment will be well-received in Beijing's official media.
Havana, May 20.- The Revolutionary Armed Forces of Colombia-People's Army (FARC-EP) is optimistic about the progress made in the current round of peace talks here with the Colombian government.
---

Camagüey | Cubitas | Florida | Guaimaro | La voz del Bayatabo | Nuevitas | Santa Cruz | Vertientes
David Blanco, Diana Fuente and Buena Fe perform La Bayamesa, an anthological theme of the Cuban music.
.
Havana, Cuba, May 20.- Singer Miriam Ramos won the CUBADISCO 2013 Grand Prize by her triptych ¨La cancion cubana¨ (The Cuban song), recorded with Colibri Productions, and which takes us through the three major stages of that musical genre.
Havana, Cuba, May 17.- China's Acrobatic Company will perform in this capital on May 30 and 31, in a program entitled La noche de Beijing (The evening of Beijing).
---
By Yamylé Fernández Rodríguez/ Radio Cadena Agramonte

The observance on May 15 of the International Day of Families calls us to reflect about the case of the Cuban Five –antiterrorists unjustly condemned to disproportionate sentences by US courts; an issue which goes beyond the US hostile policy against the island nation and violates fundamental rights present in the Bill of Rights of the northern nation, and in the Universal Declaration of Human Rights.
---