Washington, May 21.- At least 20 children are among the fatalities caused by a massive tornado that swept on Monday afternoon the locality of Moore, in the state of Oklahoma, authorities revealed.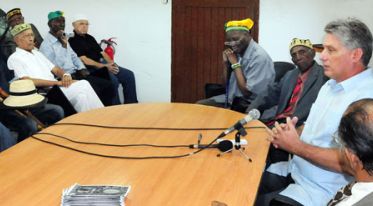 Havana, Cuba, May 21.- Miguel Diaz-Canel, member of the Politburo of the Cuban Communist Party and First Vice-president of the Cuban councils of State and Ministers, visited on Monday the Yoruba Cultural Association of Cuba in this capital, where he was received by Antonio Castañeda, president of the institution.
---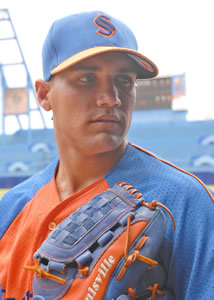 Camagüey, May 21.- Camagüey-born pitcher Norge Luis Ruiz was the driving force behind Sancti Spíritus baseball team's success over Industriales, in a decisive match played at the José Antonio Huelga Stadium.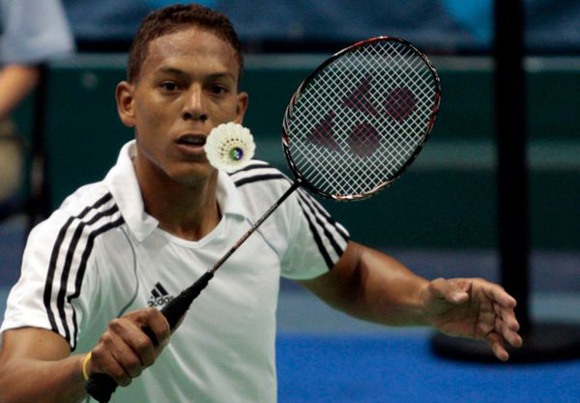 Havana, Cuba , May 21.- Cuban badminton player Osleni Guerrero will compete in the Madrid Open tournament, scheduled to take place from May 23 to 26, and will be attended by 72 contestants.
---
Camagüey, May 21.- The Provincial Board of Education in Camagüey approved a sum of 2,5 million pesos in the current academic year to build two new schools in the municipality of Camagüey, some 530 km east of Havana.
---
Geneva, May 21.- Cuba and the International Organization for Migration (IOM) analyzed in this capital ways to encourage cooperation and use the Caribbean island's experience in protecting populations affected by natural disasters.
Havana, Cuba, May 21.- The Cuban Economy and Planning Ministry approved new regulations expanding the autonomy of local enterprises in an effort to allow them to deploy all their commercial potential.
---
Ottawa, May 21.- Canadian Prime Minister Stephen Harper travels to Peru and Colombia today as part of its strategy to strengthen relations with Latin America and the Caribbean in the complex global economic scenario.
Addis Ababa, May 21.- Former Namibian president Sam Nujoma, one of the founding fathers of the Organization of African Union (OAU), today urged to strengthen continental unity with a unique defensive force that guarantees its territorial integrity.
---

Camagüey | Cubitas | Florida | Guaimaro | La voz del Bayatabo | Nuevitas | Santa Cruz | Vertientes
Two persons die in a car accident in Camagüey province.
Guantanamo, Cuba, May 21.- US experimental and narrative film maker Minda Martin premiered in this eastern Cuban city her documentaries Mother's Heritage (1995) and Free Land (2009) as part of the project known as Closing Distances, launched by Alexandra Halkin, director of the Americas Media Initiative non-government organization.
Havana, Cuba, May 20.- Singer Miriam Ramos won the CUBADISCO 2013 Grand Prize by her triptych ¨La cancion cubana¨ (The Cuban song), recorded with Colibri Productions, and which takes us through the three major stages of that musical genre.
---
By Yamylé Fernández Rodríguez/ Radio Cadena Agramonte

The observance on May 15 of the International Day of Families calls us to reflect about the case of the Cuban Five –antiterrorists unjustly condemned to disproportionate sentences by US courts; an issue which goes beyond the US hostile policy against the island nation and violates fundamental rights present in the Bill of Rights of the northern nation, and in the Universal Declaration of Human Rights.
---