Havana, March 6.- Cuba welcomes the proposal issued by the European Union (EU), which means the end to unilateral policies on the island, announced Foreign Minister Bruno Rodriguez today.
By Alex López Almaguer/Radio Cadena Agramonte.


Coastguard Corps in Cuba, since its foundation 51 years, ago have been doing a decisive effort in combating criminal activities committed by counterrevolutionary groups, preventing infiltrations of enemy intelligence agents and attacks by terrorists.
---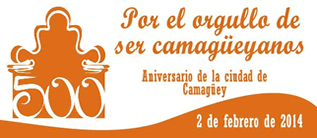 More: Camagüey: 500th Anniversary
---
Havana, Cuba, Mar 6.- The Terry Fox Marathon of Hope, in its 14th edition, will be held on March 15th throughout Cuba, with the special motivation of promoting the fight against cancer through exercise.
---
Santiago de Chile, Mar 6.- An earthquake of 5.3 degrees on the Richter scale shook central Chile today, although without causing serious material damage or fatalities.
---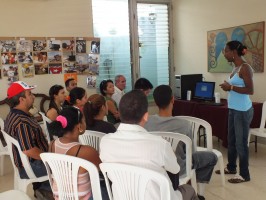 Camagüey, Mar 6. – As part of the agenda marking the Day of the Cuban Press, journalists and other professionals who at Radio Cadena Agramonte discussed on the making of the multimedia "Por el orgullo de ser camagüeyanos", which was launched recently on the occasion of the 500th anniversary of Santa Maria del Puerto del Principe (known today as Camagüey).
---
Havana, Cuba, Mar 6.- Cuban authorities revealed some of the new pricing and accounting methodologies going into effect as the country moves toward monetary unification.
Geneva, Mar 6.- Cuba denounced today at the Council on Human Rights the destabilizing actions perpetrated in Venezuela that, in addition of violating law and order, are intended to forcibly overthrow the constitutional government.
---
Washington, Mar 6.- U.S. President Barack Obama blamed the Congress today for the deportations of undocumented immigrants which have broken a record during his tenure with an average of about 400,000 per year.
Moscow, Mar 6.- In another challenge to those who overthrew Ukrainian Constitutional President Viktor Yanukovich, the Supreme Council of the autonomous republic of Crimea voted unanimously on Thursday to join the Russian Federation.
---
Havana, Cuba, Mar 6.- The Secretary of the Cuban Embassy to Australia, Jorge Trujillo, along with officials and diplomats from that country, inaugurated an exhibition of Cuban art in the Frankston Arts Center of the city of Melbourne, in Australia.
---

Camagüey | Cubitas | Florida | Guaimaro | La voz del Bayatabo | Nuevitas | Santa Cruz | Vertientes
London, March 6.- Members of Parliament from different political parties in the UK asked today for the release of Cuban antiterrorist fighters who are still imprisoned in the United States and called for stronger international action to that end.
---
Your message of solidarity for the #CubanFive is important! Join our voices.
Guatemala, Mar. 1 .- The Association of Cubans Residents in Guatemala Jose Marti, condemned the commercial blockade imposed by US to Cuba by denouncing that the US Pricesmart network banned the workers of the Caribbean Island from buying in this Central American country.
---