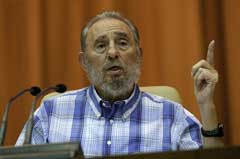 Havana, Dec 11.- Cuban Revolution leader Fidel Castro was awarded the 2013 National Pedagogy Prize by the Cuban Pedagogues' Association in recognition of his contribution to Cuban and Latin American education and for his methodological contribution to the development of new generations of citizens.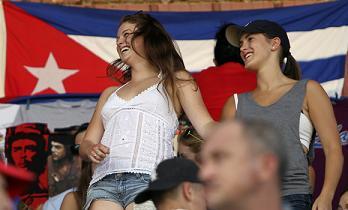 Havana, Dec 11.- The president of the Semester at Sea Cruise Ship academic program, Les McCabe, announced here on Tuesday that given to the positive results of this visit, the group will return next year for longer.
---
Hardly three days ago we were visited by a high-ranking leader of the Communist Party of Vietnam. Before leaving, he told me he wanted me to write something about my memories of my visit to the liberated territory of Vietnam during its heroic struggle against the Yankee troops in the southern region of that country.
More: Reflections by comrade Fidel Castro
---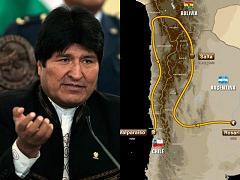 La Paz, 11 Dec.- President Evo Morales called on the people on Tuesday to show their hospitality, warmth, and sympathy during the 2014 Dakar Rally, which will attract 200 racers from 40 nations.
---
Havana, Dec 11.- Cuban scientists will begin in early 2014 the drawing of the Aboriginal Archaeological Atlas of Cuba, after having conducted a census of more than 3,000 Aboriginal archaeological sites in the country.
Brasilia, Dec 9.- The China-Brazilian CBERS-3 satellite did not enter the expected orbit today, launched from Taiyuan base, in the Shanxi province, reported here the National Space Research Institute (NSRI).
---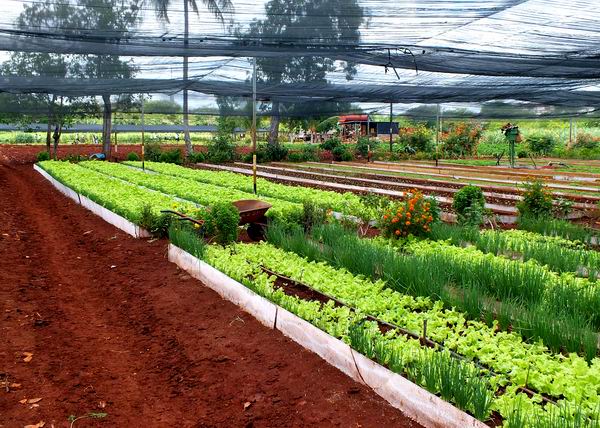 Camagüey, on Dec 11. – Boosting economy in Camagüey province on the basis of intensive exploitation of the land and agriculture production aside from mining are fundamental prospects for local development in Camagüey.
---
Moscow, Dec 11.- The governments of Russia and Cuba agreed on Monday to cancel 90 percent of Cuba's Soviet-era debt with Moscow, which amounts to some 29 billion dollars. Havana committed itself to pay off the remaining 10 percent within a ten-year period.
Havana, Dec 11.- The President of the Autonomous Government of Galicia, Alberto Nuñez Feijoo, asserted on Tuesday that his recent visit to Cuba accomplished his aims, mainly with the Galician emigrants, and added that it also opened "a road of relations with the Cuban government."
---
Managua, Dec 11.- President Daniel Ortega invited his U.S. peer Barack Obama to give the historic step of lifting the blockade on Cuba, and praised the recent elections in Venezuela, causing newsworthy today.
United Nations, Dec 10.- Massive espionage, armed drones, and killer robots represent new threats to human rights in the world, warned today the United Nations in its call to use scientific progress for the good of humanity.
---
Havana, Cuba, Dec 10.- The story of a baseball game played between US and Cuban children as a symbol of bilateral approach by their two nations is the plot of Ghost Town to Havana, a documentary film by US movie maker Eugene Corr, co-directed by Cuban film maker Roberto Chile, which will be premiered Tuesday, December 10 in Havana.
---
Buenos Aires, Dec 5.- The 43-year Cuban experience in kidney transplants was presented by doctor Jorge P. Alfonzo at the 22nd Latin American and Caribbean Congress on this surgical procedure, which ended yesterday night in this capital.
---
By Fidel Alejandro Manzanares Fernández/Radio Cadena Agramonte.


The Cuban people have lost two great friends in 2013. The passing away of Venezuela's President Hugo Chavez brought us a deep sorrow in March, while another giant of humanity Nelson Mandela died this month.
---

Camagüey | Cubitas | Florida | Guaimaro | La voz del Bayatabo | Nuevitas | Santa Cruz | Vertientes
Your message of solidarity for the #CubanFive is important! Join our voices.
Moscow, Dec 7.- A giant poster with a picture of the Cuban anti-terrorist fighters unjustly condemned in the United States will travel on an expedition to the North Pole in April 2014, the coordinator of the Committee for the release of the Cuban Five in Russia, Lena Loshkina, announced.
---
Quito, Dec 10.- The unjust blockade imposed on Cuba by the U.S. government is affecting many people, according to Prof. Adalid Contreras of the Simon Bolivar Andean University in Ecuador.
---