Havana, Cuba, Apr 17.- A second stage of the 53rd National Polio Campaign, which includes over one and a half million Cuban children, will kick off Friday, April 25 throughout the island, according to the Ministry of Health.

Between 1962 and 2013, a total of 83 million polio vaccine doses have been administered in Cuba thus guaranteeing the protection of the Cuban population under 68 years of age. Cuba was the first country in Latin America to have been declared polio free territory in 1962. (acn)
Havana, Cuba, Apr 16.- Cuba is updating its economic and social model, but it maintains the socialist nature of its Revolution, proclaimed on April 16, 1961.
---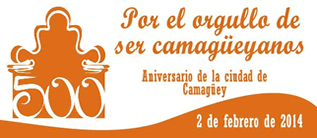 More: Camagüey: 500th Anniversary
---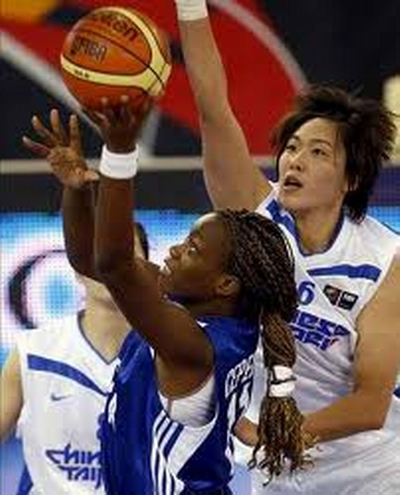 Havana, Cuba, Apr 16.- The Cuban female basketball team will face China in three friendly matches, manager Alberto Zabala said.
---
La Paz, Apr 17.- Director of the Bolivian Space Agency (ABE), Iván Zambrana, said yesterday that the success of the first telecommunications satellite Tupac Katari leads to think about constructing a second one for similar pusposes.
---
Camagüey, April 12 .- Local folklore ensemble Camagua premiered yesterday the show "Peru Negro", by Peruvian choreographer Alex Álvarez Aliaga, which was quite well received by the audience at Camagüey-based Principal theater.
---
Havana, Cuba, Apr 17.- In pre-revolutionary Cuba (before 1959), the analysis of the Mexican Revolution (1910-1920) varied in line with the interests of the tyranny in office, said yesterday Rene Villaboy, who has a master's degree in Historical Sciences.
Havana, Cuba, Apr 16.- Cuba has developed for the first time a didactic video game that might actually compete in the global market in the near future, Jorge Luis Rosell, the lead specialist of the Group for video games and Audiovisual Materials Studies (EVIMA), told Prensa Latina.
---
Santiago de Chile, Apr 17.- Chilean President Michelle Bachelet announced the granting of a bond of household equipment, furniture and fittings to citizens that lost their houses, due to the fire that has been affecting areas of Valparaiso since Saturday.
Brussels, Apr 17.- North Atlantic Treaty Organization (NATO) Secretary General Anders Fogh Rasmussen announced today reinforcement by sea, air and land of the presence of that inter-government military alliance in Eastern Europe.
---
Santiago de Cuba, Cuba, Apr 16.- Documentaries and research works on African-American culture and tradition in the world are presented in the 13th International Conference on African and African-American Culture, under way in this city.
---

Camagüey | Cubitas | Florida | Guaimaro | La voz del Bayatabo | Nuevitas | Santa Cruz | Vertientes
Mi amigo Hugo, the most recent documentary film US filmmaker Oliver Stone.
Havana, Cuba, Apr 15.- Fernando Gonzalez, the Cuban who fought terrorist plots hatched from the United States against his country, made an urgent call here for the immediate liberation of his fellow fighters still held prisoner in the United States, a punishment he said was meant as vengeance for Cuba's revolutionary process.
---
Your message of solidarity for the #CubanFive is important! Join our voices.
Montevideo, Mar 31.- Uruguayan President Jose Mujica today rejected the U.S. economic blockade against Cuba and warned about the attempts to impose sanctions on Venezuela.
---