Havana, Cuba, Apr 16.- Cuba is updating its economic and social model, but it maintains the socialist nature of its Revolution, proclaimed on April 16, 1961.
Havana, Cuba, Apr 15.- Cuba is commemorating today the 53rd anniversary of the bombings of its airports, ordered by the government of the United States and resulting in the prelude of the mercenary invasion that was defeated in record time in Playa Giron (Bay of Pigs).
---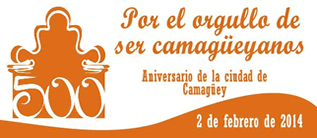 More: Camagüey: 500th Anniversary
---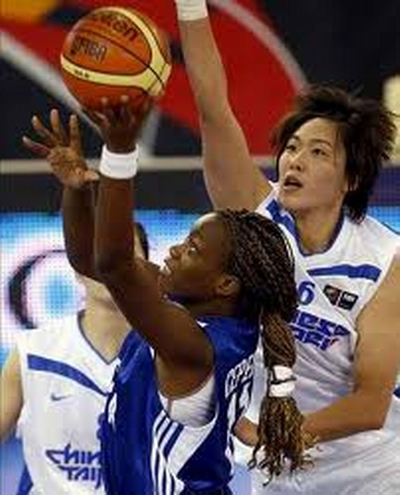 Havana, Cuba, Apr 16.- The Cuban female basketball team will face China in three friendly matches, manager Alberto Zabala said.
---
Havana, Cuba, Apr 16.- Cuba produces 5 percent of its energy out of renewable sources, and 90 percent of that amount comes from the sugar industry, said the vice-president of the CUBASOLAR agency, Julio Torres during a lecture at the Cuban United Nations Association.
---
Camagüey, April 12 .- Local folklore ensemble Camagua premiered yesterday the show "Peru Negro", by Peruvian choreographer Alex Álvarez Aliaga, which was quite well received by the audience at Camagüey-based Principal theater.
---
Havana, Cuba, Apr 16.- Cuba has developed for the first time a didactic video game that might actually compete in the global market in the near future, Jorge Luis Rosell, the lead specialist of the Group for video games and Audiovisual Materials Studies (EVIMA), told Prensa Latina.
Havana, Cuba, Apr 16.- A Special Tabloid, published by Granma, hit the newsstands today with the provisions of Law No. 118 of the Foreign Investment passed in the National Assembly of the People's Power on March 29.
---
Quito, Apr 16.- Ecuadorian Foreign Minister Ricardo Patiño praised today the progresses of talks between the government and the Venezuelan opposition to put end to violence in this country.
Seoul, Apr 16.- Lifesavers confirmed the deaths of two people and continue the search of 285 missing in a maritime accident in South Korea territorial waters, reported the Vice minister of Security and Public Administration Lee Gyeong-og.
---
Santiago de Cuba, Cuba, Apr 16.- Documentaries and research works on African-American culture and tradition in the world are presented in the 13th International Conference on African and African-American Culture, under way in this city.
---

Camagüey | Cubitas | Florida | Guaimaro | La voz del Bayatabo | Nuevitas | Santa Cruz | Vertientes
Mi amigo Hugo, the most recent documentary film US filmmaker Oliver Stone.
Havana, Cuba, Apr 15.- Fernando Gonzalez, the Cuban who fought terrorist plots hatched from the United States against his country, made an urgent call here for the immediate liberation of his fellow fighters still held prisoner in the United States, a punishment he said was meant as vengeance for Cuba's revolutionary process.
---
Your message of solidarity for the #CubanFive is important! Join our voices.
Montevideo, Mar 31.- Uruguayan President Jose Mujica today rejected the U.S. economic blockade against Cuba and warned about the attempts to impose sanctions on Venezuela.
---